We value opportunities for adults to be intentional
about their faith journey.
Both the new Christian and the most seasoned follower of Jesus can find a place to grow together, support one another, and be transformed in Christ.

A

t Hixson UMC, we know that doing life together is better! Our Adult Ministries value equipping believers through worship, study, and fellowship. We'd love to have you join us for any of our weekly events or small groups. Y
ou'll find something for every stage of life.
We also offer a variety of special events throughout the year to help you build your relationship with God and one another — and to help you put your faith into action!
Morning Worship
8:30 a.m. / 11:00 a.m.
Sunday School
9:45 a.m.– 10:45 a.m.
Our Sunday School classes are "Life Groups." Classes extend beyond the classroom through regular social gatherings, retreats, and community service.
Reflection Worship
5:00 p.m.– 6:00 p.m.
Sunday Evening
Classes & Groups
5:00 p.m.– 7:00 p.m.
Mid-Week
Vespers Worship
6:30 p.m.–7:10 p.m.
Mid-Week
Classes & Groups
6:30 p.m.–7:30 p.m.
We have a variety of small groups and topical studies that meet throughout the week.
Childcare is available for all worship services and many of our adult classes.
Our mission is to help men grow their personal relationship with Jesus Christ. In order to accomplish this, we offer men opportunities for small group study, fellowship, and service. We certainly hope you will consider checking us out.
Men's Small Groups
Men's Prayer Breakfast | Tuesdays at 6:30am | Karl's
Mid-Week Study | Wednesdays at 6:30pm | Hixson UMC
Men's Bible Study | Saturdays at 7:30am | Hixson UMC
W e call our Women's Ministry "SOS" — Sisters of Strength — because we see women strengthened in their faith through fellowship and study together. We offer a variety of opportunities for women to connect with God, with one another, and to put their faith into action. Some of our activities are fun and light hearted, while others are more spiritually enriching. We'd love to have you join us!
Women's Small Groups
Thorn Girls | Sundays at 5:00pm | Hixson UMC
Young Mom's | Mondays at 9:30am | Hixson UMC
Women's Bible Study | Tuesdays at 10:00am | Hixson UMC
Bible Study w/Cathy Shell | Tuesdays at 6:30pm | Off-site
 Older adults (age 55+) are an active and vital part of our ministry at Hixson UMC. In addition to participating in the overall life of the congregation, our older adults gather regularly for fellowship and Christian study. We have several Sunday School classes, as well as a dedicated Older Adult Group at Hixson UMC.
Golden Ager's Lunch
First Monday of each month in the Fellowship Hall
Lunch ($7), Fellowship and a Special Program 
O
ne of the most
 important things we will ever do is tend to our family. Our families are far more important than our occupation, service, and personal ambition. As much as parents are tempted to think otherwise, no one has more influence on the life of a child than a parent.
At Hixson UMC, we are committed to supporting families in everything we do! 
We know that when families work in tandem with the faith community to raise their children, they increase their parenting capacity exponentially.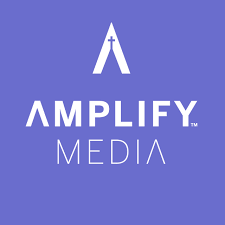 AMPLIFY MEDIA is our online Video Library of Christian Resources and Bible Studies!
Sign up to receive Adult Ministry news.