We welcome families and help children grow.
Our purpose is to provide your child with a nurturing, safe, and loving Christian environment that will further their emotional, social, mental, spiritual, and physical development. We strive to offer more than just a "day out"—our goal is to instill a love of learning, work on building relationships, and foster independence in every child. The program is a church related ministry and we strive through actions and teachings to give our children basic Christian concepts. We desire for each child to feel and experience God's love.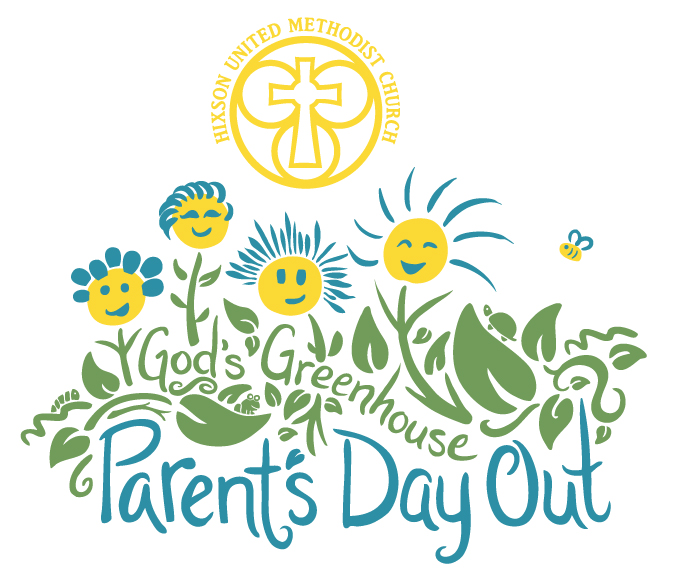 Tuesday / Thursday
August – May
9:00 a.m. – 2:00 p.m.
Infants (6-Weeks) – Pre-K (5 Years Old)
Hixson UMC Church Campus
I praise you because I am fearfully and wonderfully made; your works are wonderful, I know that full well.


Psalm 139:14
Classrooms and Curriculum
Do children need to be vaccinated?
Due to the Hamilton County School Policy and our Church Policy, we do require all children to be vaccinated.
Who will be taking care of my child?
Our staff is chosen for their warmth, understanding and love for children, experience and teaching skills. They are trained in CPR / First Aid and continue to grow professionally through training in the child development field. All of our staff members have gone through a thorough background check.  At HUMC PDO, we work to serve as a child's natural step from home to school, recognizing the value of play and developmentally appropriate practices. Our staff provides opportunities for learners to self select in all interest areas: creative art projects, music, story time, dramatic play, outdoor play, gymnasium play, conversation, and teacher guided group activities.
How many children are in each class?
We offer small class sizes and small teacher to student ratios.  We have 5 classrooms: Infants (ratio 2:4), Toddlers (ratio 2:8), Twos (ratio 2:10), Threes (ratio 2:12), and Pre-K (ratio 2:12).
What curriculum is used?
Our PDO uses the Creative Curriculum program, a comprehensive, research-based curriculum that features exploration and discovery as a way of learning, enabling children to develop confidence, creativity, and lifelong critical thinking skills. This curriculum is used for our Toddlers, Twos, Threes and Pre-K classes.
Each month, in addition to our curriculum program, we focus on a monthly community helper, cooking lessons, gardening, a monthly faith-based character trait and Bible verse. The children also participate weekly in 30 minutes of Chapel, a music class (The Learning Groove), gym time, and outdoor play. We take three school field trips each year — Read Mobile, Kids on the Block, and The Chattanooga Zoo.
Why choose Hixson UMC's Parent's Day Out?
In addition to qualified and caring staff, small student to teacher ratios, and a great curriculum, our program engages children in missions. Throughout the year, each child will have various opportunities to be the light of Christ to the world! Our mission projects include: Fuel for School and Compassion International.  We provide food for the Fuel for School program. HUMC volunteers pack and deliver packages of nutritious, shelf-stable food items to 5 area Elementary & Middle Schools, reaching over 60 children. These packages provide weekend meals for hungry students.  School volunteers discretely place these packages in the backpacks of needy students.  We have also adopted a child, Luis, from Compassion International.  This allows our children to have hands-on experience with our mission and service projects around the world.  We also support local Food Banks and Operation Christmas Child.
Enrollment
 Fall 2020 enrollment – Please contact the director via email for more information or to place your child on our waiting list. Please leave a message for the director at 423-877-1246 or via email at PDOdirector@hixsonumc.org regarding enrollment availability. Wait list options are available for full classes.
New Families:
Enrollment is open to the public beginning April 1. An enrollment form must be completed and submitted, along with a $35 non-refundable registration fee for each child attending. Our spots fill up fast; however, please know that we make every effort to accomodate new families throughout the year by offering placement on our waiting list.  If it is necessary to place your child on a waiting list for a class, you may do so at no charge. The enrollment form and fee are required to be returned two weeks after a tour to hold your spot for our program.
Current Families:
Registration for families currently enrolled in our PDO program begins March 1. To ensure placement in the program, a new enrollment form, along with the $35 non-refundable registration fee, must be submitted by April 1.
Hixson UMC Families:
Active members of Hixson UMC have first option to enroll their children in our program (before April 1) and will receive a $10.00 discount on tuition.
Tuition
 The tuition is $130 per month, per child. Siblings receive a $10.00 discount on tuition.  We have a $40 supply fee that is collected in two installments, $20 in August and $20 in January. 
Parent Testimonials
"Our child has loved every one of his teachers (and so have we). All the teachers are wonderful." 
"The teachers have always provided us with detailed feedback concerning our child."
"We have been amazed by our child's development because of this program."
"When my family moved to town we were leaving behind a PDO program that we really liked and trusted at our previous home church. We were concerned about finding a new PDO in the middle of the school year that would meet our expectations. The Hixson UMC PDO program more than met our expectations. At school my daughter started making friends quickly and learning new things every single week. The program was well designed and thorough in the different developmental skills that were taught. I have decided to keep my daughter in the PDO program next year instead of sending her to a traditional preschool program because I know that the leadership will be certain that my child is ready to excel when she reaches Kindergarten. And the best part is that I know she is in a strong Christian environment where the teachers are believers who are helping to develop and raise up more believers!"
"The program is wonderful. The teachers do an excellent job and my son loves going to school here. We look forward to another great year."