We see students thrive with strong community and opportunities for growth.
Through creative and authentic Christian programming, students are challenged to discover what it means to have a relationship with Jesus and find His purpose and meaning for their lives.
W

e'd love to have you join us for any of our weekly events or small groups! Through worship, prayer, fellowship, games, meals, and friendships, students experience the warmth of commuity and gain lasting experiences living their faith within the body of Christ.
Morning Worship

8:30 a.m. / 11:00 a.m.
Sunday School
9:45 a.m.–10:45 a.m.
Youth Band
3:30 p.m.–4:15 p.m.
Youth Choir
4:15 p.m.–5:00 p.m.
Main Event
5:00 p.m.–7:00 p.m.
Sports Ministry (Summer)
7:00 p.m.–8:00 p.m.
Midweek Oasis
(School Year)
6:30 p.m.–8:00 p.m.
College Bible Study
7:00 p.m.–8:30 p.m.
SUNDAY  |  9:45–10:45 a.m. We gather every Sunday morning in the Student Ministry Center for Sunday School.  Here, students have the opportunity to engage in age specific discussion and learn to apply the truths of scripture to thier lives.
SUNDAY  |  5:00–7:00 p.m. Our Main Event is a wonderful way to wrap up the weekend. Each night we begin with fellowship in the gym, then split into small groups for a lesson and snack supper. We join together again to worship, pray, and simply rest in the presence of the Holy Spirit.
WEDNESDAY  |  6:30–8:00 p.m. Weekdays can be stressful when school is in full-swing. That's why we've designed Wednesdays to be a Midweek Oasis. Students meet in the gym for games then are able to dig deeper into Scripture and support one another through prayer, fellowship, and discussion.
SUNDAY  |  3:30–5:00 p.m. Students are a big part of our Music Ministry! Youth Choir and Youth band are open to all 6th-12th graders. Any student who sings, plays an instrument, or just loves to make a joyful noise is welcome to join us!
Various retreats and events are held throughout the year to encourage students in their walk with God. There are also several opportunities to be involved in missions throught the year. We love to see young people connecting to their community and the world through service.
C
onfirmation Ministry is about finding solid ground. During this year students will have an opportunity to claim their faith and affirm the work of the Holy Spirit in their life. Throughout this journey students affirm the Scriptures, the teachings, and the heritage of the church as Christians and as United Methodists. Additionally, they will have opportunities to enter into the life of our church through Student Ministry activities and missions.
M
iddle School Ministry is about laying a biblical foundation and testing what we know with the world we experience. 6th–8th graders are invited to participate in all Sunday and Wednesday weekly activities and special events. During these vital years, students will explore what it means to be a follower of Jesus and how being a Christian affects their every day lives.
H
igh School Ministry is about learning our role in God's Kingdom and applying it to real life. 9th–12th graders are invited to participate in all Sunday and Wednesday weekly activities and special events. Students are encouraged to dig deeper into their faith, build meaningful relationships, and to live out the gospel message in their daily lives.
C
ollege & Career Ministry is about having natural conversations that are open to questions and challenges to living an authentic faith that matches—or better, challenges our experience as we are launched into the world. A College Bible Study meets Thursday evenings and special events are held throughout the year. Check out the small groups link on this page for more details.
P
arents, we are here to support you! We recognize that students benefit from excellent programming, caring volunteers, and spiritual leaders of all ages. We also know that YOU have the biggest impact on their life and their faith. So, we strive to be a resource for both you and your child. Let us know how we can help!
Sign up to receive Student Ministry news.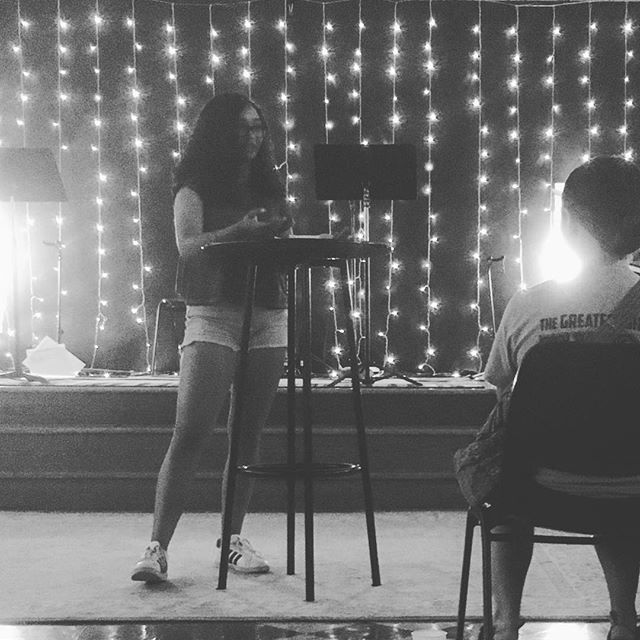 Join us as we

share life together