Make your VBS the mane event!
This epic African adventure engages the whole herd. At ROAR, kids explore God's goodness and celebrate a ferocious faith that powers them through this wild life.
JUNE 24, 2019 – JUNE 28, 2019          9 AM – 12 PM
We'd love to have you join us! Through worship, prayer, fellowship, games, snacks, and friendships, students experience the warmth of commuity and gain lasting experiences living their faith within the body of Christ.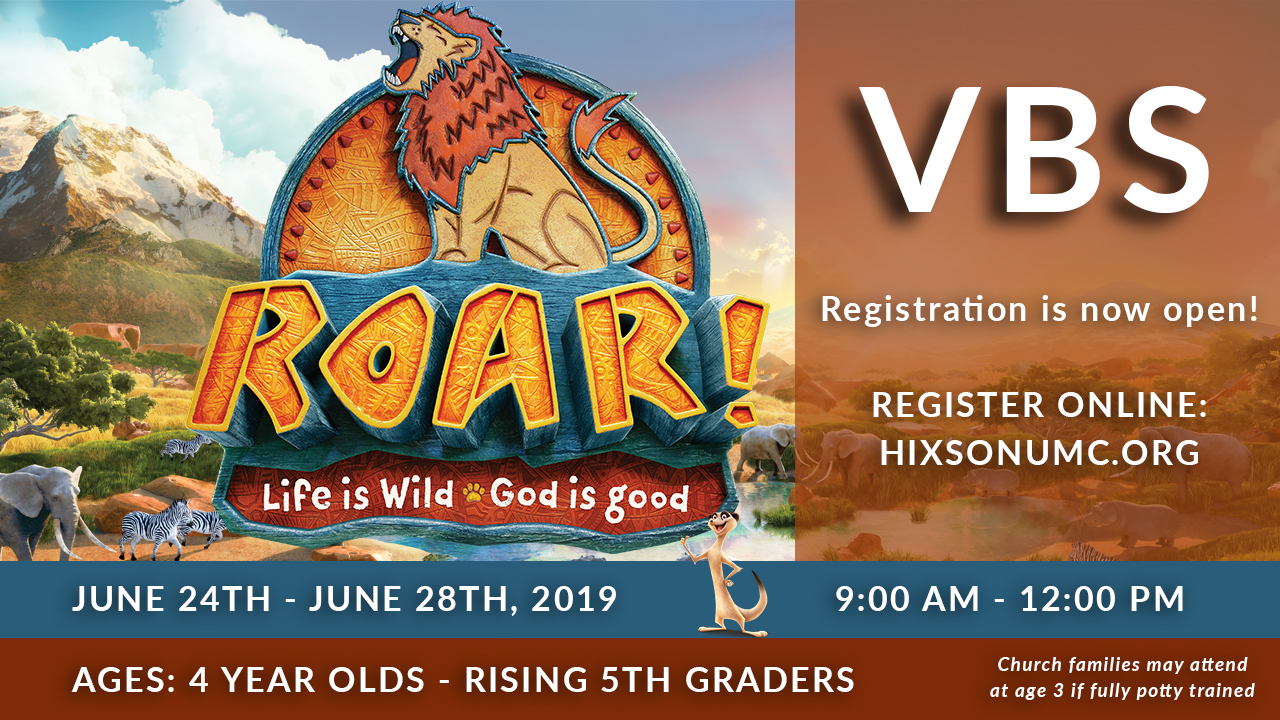 ONLINE REGISTRATION CLOSES JUNE 18TH AT 10 AM!